After a short summer break, here we are again with our Newsletter, containing the latests news about the Foundation and the Design for All. We can announde you that next numbers will come with plenty of information. Many things are moving all around the world and we want to keep you informed about them. As usual, we would appreciate your comments and suggestions to keep improving. Kind Regards from DfA Foundation team.
II Edition of the Design for All Foundation Awards
Last February 2010 the Foundation held the first edition of the Design for All Foundation Awards. These prizes were created to acknowledge administrations, companies and entities that make a stand for the Design for All... read more
The Foundation releases a new design of its Website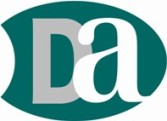 People who have visited our website may have observed that it has undergone a series of changes. These are aimed at improving the information we provide, easing the navigation and offering a more attractive, up to date and practical space for all those people and organizations who are interested in the Design for All... read more
We introduce the Network of Excellence of the Flag of Towns and Cities for All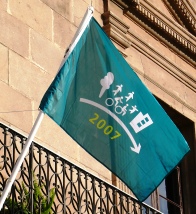 Our experience with the international project of the 'Flag of Towns and Cities for All' (project that started on 2007 to help administrations implement the Design for All and optimize their management of accessibility... read more
Success in participation in the Access City Award, the European Award of accessible cities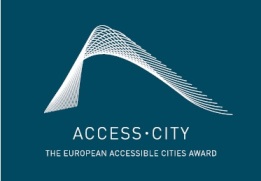 The inscription period finished with 66 candidatures from 19 countries, 13 of which are from Spain, and with 6 candidatures to the award of networks of cities and organizations... read more
The French Association Tuttimobi sign a Collaboration Agreement with the Design for All Foundation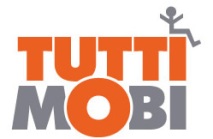 The Foundation gives an important boost to their projects in the French state, incorporating Tuttimobi, a non-profit association founded in 2002 with the mission of promoting accessibility... read more
The Foundation signs a collaboration agreement with CEAPAT (Reference National Centre of Personal Autonomy and Technical Aids)
CEAPAT is a public centre created in 1989 which depends on the Institute of the Elder and Social Services (IMMERSO) of the Health and Social Politics Department... read more
CERMI and Design for All Foundation sign a collaboration agreement to promote the design for all.
Last September 13th, the chairman of the Spanish Committee of Representatives of People with Disabilities (CERMI), Luis Cayo Pérez Bueno, and the president of the Design for All Foundation... read more
Interview with ProAsolutions PT, Design for All in Portugal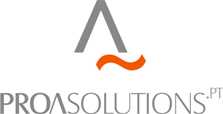 "We are making a considerable effort to change the idea that 'if accessible for people with functional limitations, it is accessible for all' by 'if accessible for all, it is accessible for people with functional limitations'...read more
Design for All and Corporate Social Responsibility
Companies of the future will be measured in terms of their 'economic value' and also -unavoidably- in terms of their 'social value' - We can't consider the social aspect of CSR without taking into account 'Design for All'... read more