The Jury will be chaired by the President of the Design for All Foundation, without voting right, and will be composed of internationally renowned representatives from business, government and the not-for-profit sector.
For the 2018 edition, the members of the Jury are as follows:
Mr. Sigmund Asmervik, Independent Architecture & Planning Professional (Norway).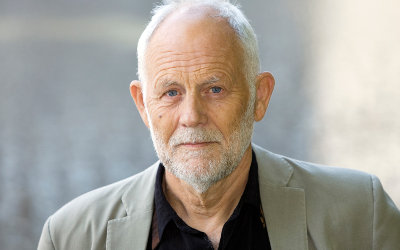 Sigmund Asmervik has a master in Architecture and Urban Design from Norwegian University of Science and Technology, 1966, Trondheim, Norway, and a PhD in Transport Planning, 1976, from the same university. He has been a member of the Norwegian Academy of Technological Sciences since 1989.

Asmervik has worked with Universal Design/Design for All continuously since 1998 in different ways such as a lecturer, researcher as a university professor. He has written textbooks, sections of books, published journal articles and presented papers at numerous conferences and congresses in national and international contexts on this issue. One of his main activities has been continuing education.

The years 1999-2007 he was a governmental appointed member of the Norwegian State Council of Disabilities, and was on sabbatical leave at UC Berkeley 2002/2003 studying how the ADA, (The Americans with Disability Act) worked in practice.

Asmervik has also worked as consultant in universal design on evaluation of building and open spaces, looking at how practice worked in relation to ambitious political declarations and new regulations and acts.

Over these years professor Asmervik has developed an extensive network both in Scandinavia, the rest of Europe, USA and Japan.
Ms. Karin Bendixen, CEO Bexcom and President of Design for Alle.dk (Denmark).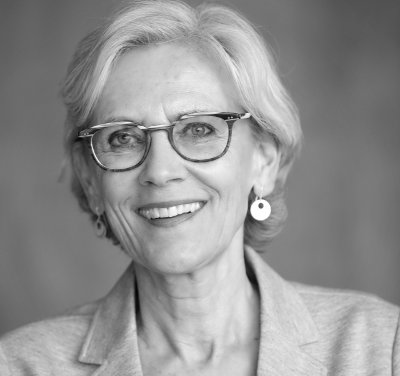 Karin is an occupational therapist and journalist and holds a M.A. in sociology. Most of her professional life, she worked with Design for All both theoretical and practical. Karin advises on Design for All in major innovative projects within products, architecture, urban spaces, landscape, policies and strategies. She sees Design for All as a necessary integral part of a community, thus ensuring the framework for equal access and participation regardless of age and disability throughout life.

As a journalist Karin has communicated issues on equal opportunities and Design for All in her homeland of Denmark and internationally.

She is the owner of a research and consultancy, Bexcom, established in 2004. She was the founder of the Danish Design for All network and president from 2002 until 2015. She has lately been appointed honorary member.

Karin has been a member of various Danish and international boards, committees and juries in the field of Design for All and Universal Design and has edited books and international magazines on the topic of Design for All.

Her work reflects the idea that Design for All should not be regarded as a "special" disability-related field, but rather be seen as an integral part of socially responsible and sustainable development in the society.
Mr. Per Eriksson, Mayor of Askersund (Sweden).
Per specialised in natural sciences in his secondary studies and read economics at Örebro University, Sweden. He started his professional career as an industrial worker in a glass factory, where he was also active in the union and was responsible for union members' education.

His political career started in the early 80s, with most of his political commissions being in the area of education; later, he chaired the Municipal Executive Committee. With over 10 years' experience working in the world of adult education, Per has also had the opportunity to learn about the challenges faced by disabled people in everyday life, not least thanks to his involvement with the Swedish organisation Arbetarnas Bildningsförbund (Workers' Educational Association), which links together many disabled people's organisations and carries out programmes specifically aimed at disabled people.

He is currently the major of Askersund, a Swedish town which is the only municipality to have been awarded the Flag of Towns and Cities for All, the international recognition of excellence awarded by the Design for All Foundation, the, every year since 2008.
Ms. Valerie Fletcher, Executive Director of the Institute for Human Centered Design (USA).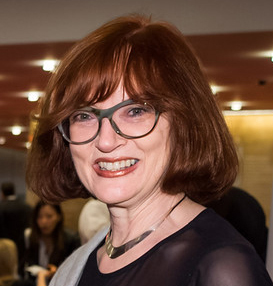 Since 1998, Fletcher has been Executive Director of the Institute for Human Centered Design, an international educational and design not-for-profit organisation based in Boston, Massachusetts, founded in 1978. The organisation's mission is to advance the role of design in expanding opportunities and enhancing experience for people of all ages and abilities through excellence in design.

Fletcher writes lectures and works internationally. She currently oversees projects ranging from the development of a new digital resource on accessibility and inclusive design in cultural facilities, a wide range of consultation and design services to public, and private entities and a User/Expert Lab with over 200 people engaged in the evaluation of places, products and services. Her research focus is integrated social and environmentally sustainable solutions for multifamily housing, workplaces, and the public realm.

Fletcher's career has been divided between design and public mental health and she is the former Deputy Commissioner of the Massachusetts Department of Mental Health where she oversaw the largest participatory planning process ever undertaken in a state mental health system. She was Principal of Fletcher Studio Design from 1978-1985.

She recently completed an international universal design benchmarking project for the government of Singapore. Fletcher has a master degree in ethics and public policy from Harvard University. The Boston Society of Architects awarded her the Women in Design award in 2005. She co-chairs the Design Industry Group of Massachusetts and Councilor of the International Association for Universal Design in Tokyo.
Mr. Rama Gheerawo, Director of the Helen Hamlyn Centre for Design (UK).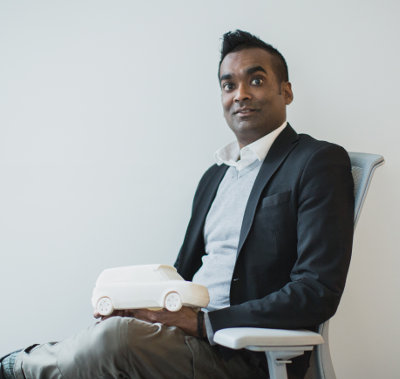 Rama Gheerawo is an international and inspirational figure within design, business and innovation with nearly two decades of experience in Design Thinking and Inclusive Design. He is a serial innovator in the fields of technology, products, services and transport with over 100 projects to his name. He works across government, industry and the public sector with a major client list that includes Samsung, Toyota, Panasonic, Sony, Arthritis Research UK and the UK and Hong Kong governments – training around 500 civil servants for the latter on creativity and leadership. He is co-leading a redesign of the London taxi, currently one of the most significant projects on the globe and has instigated and delivered ground-breaking work across a variety of sectors.

He is Director of the Helen Hamlyn Centre for Design at London's Royal College of Art, looking at how design can address society's toughest issues from ageing and healthcare to seeing how new forms of technology such as AI (Artificial Intelligence) can benefit humanity. He uses the principle of 'design for social good' to transform business and the public sector. He is in high demand as a keynote speaker, and writes, curates exhibitions and runs workshops for audiences that range from students to business executives. He is prolific within academic and mainstream media, recently delivering a TEDx talk for the NHS amongst numerous other appearances. He advises major institutions such as the UK Design Council, the Design Museum, the Royal Society of Arts and the Design Management Institute. He is particularly interested in how the ingenious processes of design can bring about positive change in tomorrow's leaders, through his personal research in the exciting new area of Creative Leadership.
Mr. Pau Herrera, President of the Executive Committee of
Barcelona Centre de Disseny

(Spain).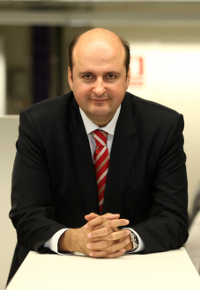 Pau Herrera, is economist, with a long expertise in communication, strategy and other economic items.

He is President of Comunicas, a company specializing in corporate communication. After 26 years of history, it has a staff of over 70 people and has offices in Barcelona, Madrid and Lisbon.

Pau Herrera is currently Secretary General of the Spanish Executive Confederation (CEDE) Foundation, which includes 42 entities and represents more than 159,000 senior executives; CEDE is presided by Isidro Fainé.

He is member of the Board of the Chamber of Commerce of Barcelona and since 2015 he is Advisor of the President of the Chamber of Commerce of Spain. Has long experience and deep knowledge about chambers of commerce.

He is member of the Board of the Spanish Agency "Turisme de Barcelona" a public - private tourism agency. He is the Chairman of the Executive Committee of Barcelona Design Centre (BCD) and he also serves on the Board of Trustees of the Design for All Foundation.
Mr. Keiji Kawahara, Executive Director of the International Association for Universal Design (Japan).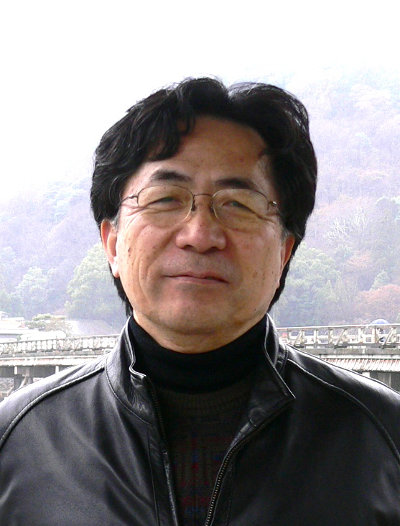 Keiji Kawahara is an industrial designer. He graduated in the Department of Industrial Design, Kyushu Institute of Design (then Kyushu University) in Japan. He also obtained a Master's degree from the School of Industrial Design, Royal College of Art in London.

He is currently President of KIDStudio Corporation and Executive Director of International Association for Universal Design (IAUD) in Japan. He is also a professor in the Graduate School of Media and Chair of Department of Design, Nagoya University of Arts and Sciences.

For more than 30 years, he has devoted himself to study designing for handicapped people and as a professional industrial designer he has been trying to design all products to be human centered. Some typical examples of his work are; Clock for the Blind, House for Wheelchair Users, Barrier-free Kitchen, ATM for the Blind, Meal Delivery Robot, Platform Safety System, Universal Design Mobile Phone, etc.

In 2002 he organised the International Conference of Universal Design held in Yokohama, Japan. It was a great success and resulted in IAUD being established in November 2003, which now numbers about 100 Japanese corporations among its members. Since then the conference has been held several times, featuring a programme of international speakers and attracting thousands of delegates from all over the world.
Mr. Pete Kercher, Ambassador for EIDD - Design for all Europe (Italy).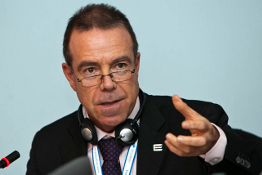 A law graduate from Southampton University (UK), Pete was involved in youth international politics as Vice-President of the European Federation of Liberal and Radical Youth from 1975 to 77, then established a communications and design consulting agency in Italy in 1978, now KSDC Strategic Design and Communications.

Executive Officer of the Bureau of European Design Associations from 1988 to 1994, he then represented Italy on its Board of Directors until 2002. A member of the Associazione per il Disegno Industriale since 1994, he coordinated its International Committee from 1999 to 2001 and coordinated the Consiglio Nazionale del Design from 2000 to 2001. He is a founding member of EIDD – Design for All Europe (President 2003-07), as well as of its national counterpart Design for All Italy (President 1997-1999) , and is currently EIDD Ambassador.

A member of several scientific, consulting and editorial committees and juries for international conferences, journals and awards and author of numerous articles and manifestos for political, legal and design publications, he has served as a member of the Group of Experts in Design at the Office for the Harmonization of the Internal Market since its inception in 2002.

Particularly active in Central Europe and his adopted homeland of Italy, he was the originator of the Mobile Inclusive Design Museum in Serbia, of the Mobile Design Container in Silesia (Poland) and of the Michal Ozmin Design for All Archive and Research Centre in Cieszyn, Poland, where he serves as President of the Think Tank. He served as a member of the Advisory Committee of the Design Silesia project, organised by the Office of the President of the Region of Silesia, and is an advisor to the City of Gdynia.

A member of the research committee of the high-level annual Ravello Lab event, organised by the Italian national cultural federation Federculture, he is also an advisor in innovation in accessible tourism to the Italian Ministry of Cultural Heritage and Activities and of Tourism.
Mr. Francesc Aragall, President of the Design for All Foundation and President/Secretary of the jury without voting right.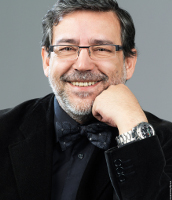 A philosophy and literature graduate of the University of Barcelona, Francesc has developed his professional career in the fields of ergonomics, biomechanics, accessibility and Design for All, a concept that has been disseminated at the international level via EIDD - Design for All Europe, of which he was President from 1998 to 2001, and the Design for All Foundation, of which he is the founder and President.

Francesc was responsible for urban accessibility for Barcelona City Council during the construction of the facilities for the Olympic Games of 1992. In 1993 he took on the management of the Resource and Documentation Consortium for the Integration of Diversity (Consorci de Recursos i Documentació per a la Integració de la Diversitat). From 2004 until 2006, he participated in and advised the Consell per a la Promoció de l'Accessibilitat i la Supressió de Barreres Arquitectòniques (Committee for the Promotion of Accessibility and Elimination of Architectural Barriers) of the Generalitat de Catalunya (Government of Catalonia).

Author of the "European Concept for Accessibility" (ECA) (2003 edition) and "Universal Design: The HUMBLES Method for User-Centred Business" (December 2011), and co-author of "ECA for Administrations" (2008) and "Design for All in progress, from theory to practice" (ECA 2013) and "Destinations for All" (ECA 2017), he has lectured on several Masters and PhD courses, both national and international, as well as given presentations at numerous international conferences and congresses.

As a consultant, he has contributed to several European Union funded research projects in the fields of housing, co-design and tourism and he has participated in standards and legislation development for CEN and CENELEC, AENOR, AFNOR, Singapore, Catalonia, the Emirate of Dubai and Turkey, among others.

He is also Chief Executive of ProAsolutions, SL (Spain), Associate of ProAsolutions in Portugal, Trustee of the Barcelona Centre of Design (BCD), Councilor of IAUD Board of Directors (International Association for Universal Design of Japan), honorary member of EIDD - Design for All Europe, of the European Concept for Accessibility Network (EuCAN), of the Ibérica de Biomecánica (Iberian Society of Biomechanics) and of the Asociación Española de Ergonomía (Spanish Ergonomics Association).