In the latest edition of our Newsletter we collected so much material about Tourism for All that we were not able to publish it. So in this number of our Newsletter we have decided to present the part two of the monographic "The Design for All in the Tourist Sector", which we hope you will find interesting. As always, we would appreciate your comments and suggestions to keep improving it. Kind Regards from DfA Foundation team. We will not issue any Newsletter in August, so... see you in September!
Agenda
Next FERPALIA special edition on Accessibility, Universal Design and Tourism for All
Organizer: Cámara Oficial de Comercio, Industria y Navegación de Pontevedra
Pontevedra, Spain
read more
3rd International Conference for Universal Design 2010 in Hamamatsu
Organizer: International Association for Universal Design (IAUD, Patron HIH Prince Tomohito of Mikasa)
Hamamatsu, Japan
read more
What's new
Kick-off 4th edition Design Management Europe Award!

The 4th edition of the DME Awards is being organized by the Centro Português de Design. The DME Award Ceremony, taking place ... read more
The Design for All/Universal Design is an increasingly globally supported concept, but that has still to conquer many habits, lack of knowledge and wrong priorities. The challenge is clear, we need to 'mainstream' the Design for All. Public administrations, in general, do not... read more
New rule UNE 170002 on accessibility for signage
With the aim at looking after the needs of people with functional limitation, the Spanish Parliament passed on December 2, 2003 the Law 51/2003 of Equal Opportunities, Non-Discrimination and Universal Accessibility of People with Functional Limitations. The law also provided the passing of the Natio... read more
Monographic: The Design for All in the Tourist Sector (II)
Interview to Lilian Müller about Tourism for All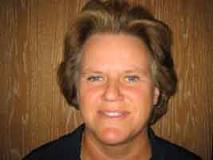 "There is still a long way to go before Europe can be regarded as a destination for all" - "It is only when the destination can offer full accessibility along the whole service chain they can start to market themselves and compete as a destination for all". ... read more
Economic profits from accessible tourism
Figures released recently by VisitEngland from the UK Tourism Survey show that overnight trips made by people who either have or are accompani... read more
Guide of accessible beaches in Palma de Mallorca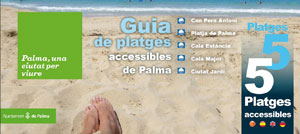 The city council of Palma launches, with the cooperation of Iberostar Foundation, an informative guide... read more