We would like to present our new Newsletter edition to you. With this number, we have started to introduce some changes in the format that we hope makes our Newsletter more interesting and attractive for you all. As always, we would appreciate your comments and suggestions to keep improving it. Kind Regards from DfA Foundation team.
Registration form for the Foundation's annual dinner now available on our website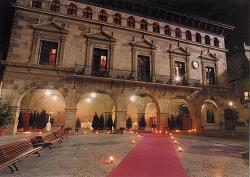 Next February 26th 2010 the Foundation will hold its annual dinner in the Valderrobles Town Hall of the Poble Espanyol in Barcelona. It will welcome all the enterprises, administrations and entities in collaboration to attend. It is also open to all those organizations interested in the 'Desi... read more
Next 20th May will take place in Oslo the European Conference on Inclusive Design 'Innovation for All, 2010'.
The Norwegian Design Council organizes the 2nd European Conference on Inclusive Design - 'Innovation for All' in Oslo, from 20 to 21 May, 2010.

The conference will focus on how human-centered design can become a tool for innovation.

It will show how... read more
Interview with Simon Harper, web accessibility expert at the University of Manchester
Simon Harper works at the University of Manchester (United Kingdom), which investigates how to increase the accessibility of websites. Last December he was in Donostia in the seminar "Managing web accessibility ', org... read more
Call for the 1st Edition of the International Design for the Innovation Awards within the framework of the First Congress of Design and Innovation of Catalonia.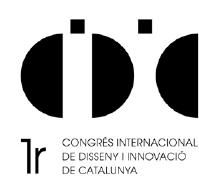 The Advanced School of Design ESDI and the FUNDIT, organisers of the 1st Congress of Design... read more
TRANSPORTS CIUTAT COMTAL. S.A. (TCC) will give services to the Urban Transport of the regional area of Pamplona.
Last 1st of November 2009 the company Transports Ciutat Comtal, S.A. (TCC), company member of the Foundation, began offering its services to the Urban transport of the read more
Enquire of the United Nations on the Enterprise and Human Rights.
The Design for All Foundation participates in the on line enquiry on Enterprise and Human Rights done by the United Nations.

The aim of the forum in which this enquiry is found is to ask for and gath... read more
The ECOM Foundation, sponsored by Caja Navarra, has created the educative online portal ECOM-LAB, a w... read more
Held in Washington the 'Workshop on Innovation in Accessible Transport' organised by the International Transport Forum and the World Bank.
Last January 14th, the 'Workshop on Innovation in Accessible Transport' was held in Washington. It was organised jointly by the International Transport Forum, (ITF) and the read more
From the Foundation we would like to introduce and acknowledge this new good practice in the field of the Design for All, in this case applied to children's playgrounds. EVOS, a system of children's playgrounds made according to the principles of Universal Design, created by a North American ... read more