After a period of communicative absence, thought full of activity, we start again with the NEWSLETTER, with the renewed will of offering the latest updates from the Design for All Foundation and the 'Design for All' environment.

In order to get up-to-date, in the first number of this new stage we will focus on the situation of the 'Flag of Tows and Cities for All' project, and we would like to grasp this opportunity to introduce you the latest incorporation to the team of the Foundation. We will devote the next number to the collaborative companies and organisations.

We do hope you will find it both interesting and informative. As always, we are at your disposal for any proposal or criticism you may have. Our warmest greetings on behalf of the team at the Design for All Foundation.
Askersund, first Swedish municipality to receive the "Flag of Towns and Cities for All"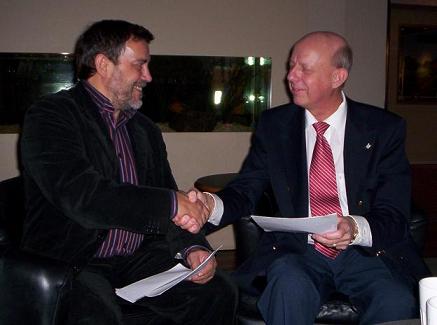 Askersund, a municipality with 11.470 inhabitants, situated north of the lake Vättern in the Örebro region, became on November 6th, 2008 the first Swedish municipality to receive the... read more
Palma de Mallorca, first european city to renew its 'Flag of Towns and Cities for All'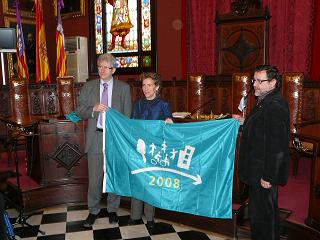 On February 6th, Palma de Mallorca hosted the ceremony of renewal of the 'Flag of Towns and Cities for All' 2008. Palma had already been the first autonomic capital of Spain to get the Flag, and now it reaffirms its commitment... read more
BERLIN, JUNE 22-23rd: Meeting of Promoters and Delegates of the 'Flag of Towns and Cities for All'
On June the 22nd and 23rd the city of Berlin will host the annual meeting of promoters and delegates of the 'Flag of Towns and Cities for All'. There we will analyse the current state of the project and study the next actions ... read more
Design for All Foundation introduces Paul Mussach as new assistant to the director
On May the 14th Paul Mussach joined the Design for All Foundation as assistant to the director. He will be responsible for supporting and coordinating the different projects the Foundation is currently carrying out.

Paul comes from private enterprise, where he has developed different ... read more

Recognized companies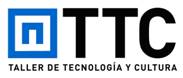 Collaborative Organisations